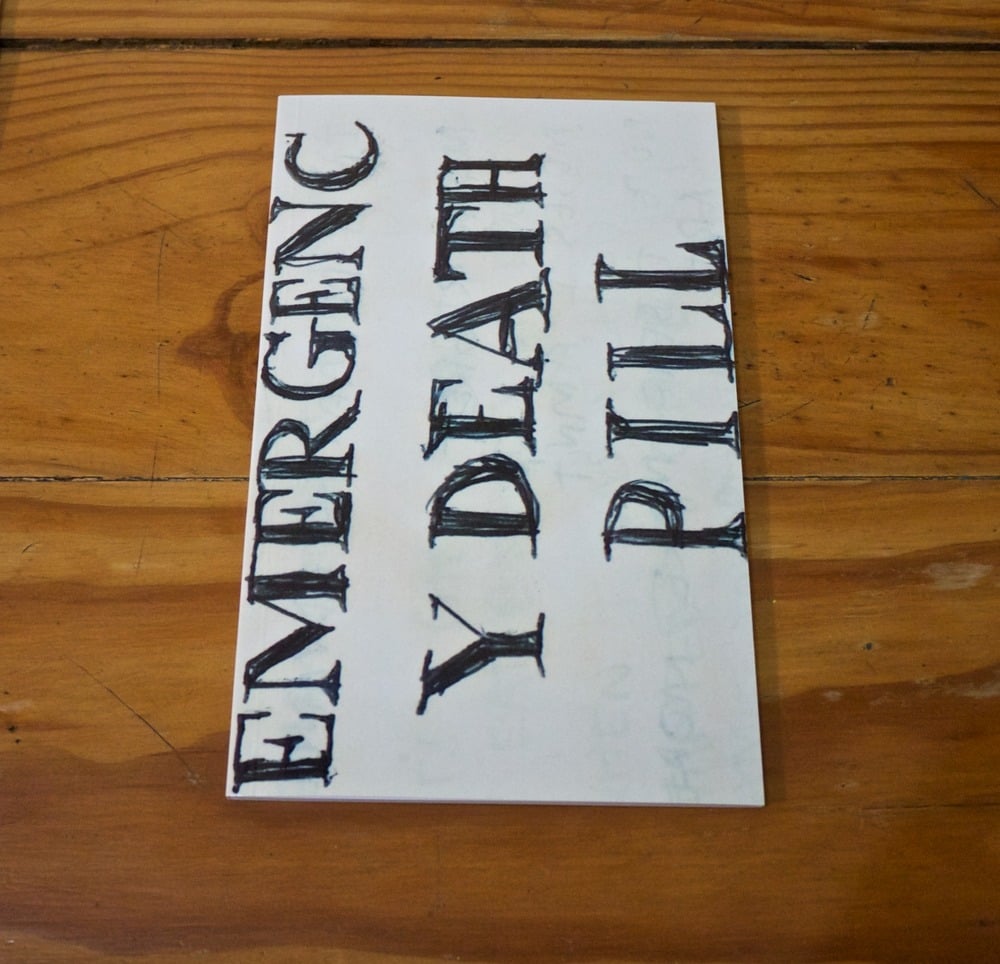 Emergency Death Pill - Small - Printed book by Jonathan McBurnie
by Jonathan McBurnie
$

35.00
---
---
Delve into the mind of artist and cult hero Jonathan McBurnie in a book of drawings from his sketch books. The works were personally selected by Jonathan McBurnie from two of his 2012 sketchbooks.

A mix of heroes, villains, pop culture references, phrases, lists, cowboys, nude figures and faces. A look into an artist's sketch book provides a wonderful insight into their artistic and thought processes.
Size: 5x8"
Pages: 64
Cover: Softcover
Delivery: 3-14 days worldwide
Options
-Black & White Pulp Paper
-Colour
This book reproduces some of the choicest cuts from two journals of mine that were filled more or less in tandem. I will often have several journals in various sizes, uses and stages of completion. I find this a necessary practice in relation to the way I go about forming an image or set of images in my mind before I ever put ink on paper. My journals will fill with vague sketches, life drawings, absent-minded default doodles, phone numbers, failed experiments, bad poetry, forgotten appointments, possible titles, old passwords, snatches of overheard conversations, neat phrases and compositional collage. In retrospect, journals can be incredibly revealing of the time they were made, or else puzzling and cryptic. I hope you enjoy their secrets.

- Jonathan McBurnie August 2012
jonathanmcburnie.com
There are three version of the book available:
Drawings by Jonathan McBurnie.
Compiled by Daniel Smith.
All images are copyright Jonathan McBurnie.
Book layout & design copyright Daniel Smith & Soft Space Collect.
---
Availability
Colour print

100%

Black & white print

100%